Toronto's Favourite Greek Band: Ola Band
Toronto Greek band OLA has Six talented musicians performing traditional and modern Greek music like no other ensemble. We can perform for your Greek wedding, Greek engagement, Greek baptism, Greek Festival, annual dance, or any special occasion. The Toronto band consists of Vocals, Clarinet, Bouzouki, Keyboards, Bass and Drums.
About Our Work:
Since 2004, Toronto Greek band OLA has performed throughout Canada, from Calgary to Halifax to Montreal and most often in their hometown of Toronto. Many of the members have performed independently in the United States and in Greece. The band has also had the privilege of working with major artists from Greece in local concerts within Canada. This experience has influenced their style of play by bringing the sounds of Greece to home. Time after time, OLA strives to please their clients and give their listeners more than what they expect from other live performances. The Toronto Greek band's energy and "kefi" level will have you wanting more and more Greek music every time!
OLA BAND PERFORMING AT PROPHET ELIAS FESTIVAL FRI JULY 21 SAT JULY 22 AND SUN JULY 23, 2023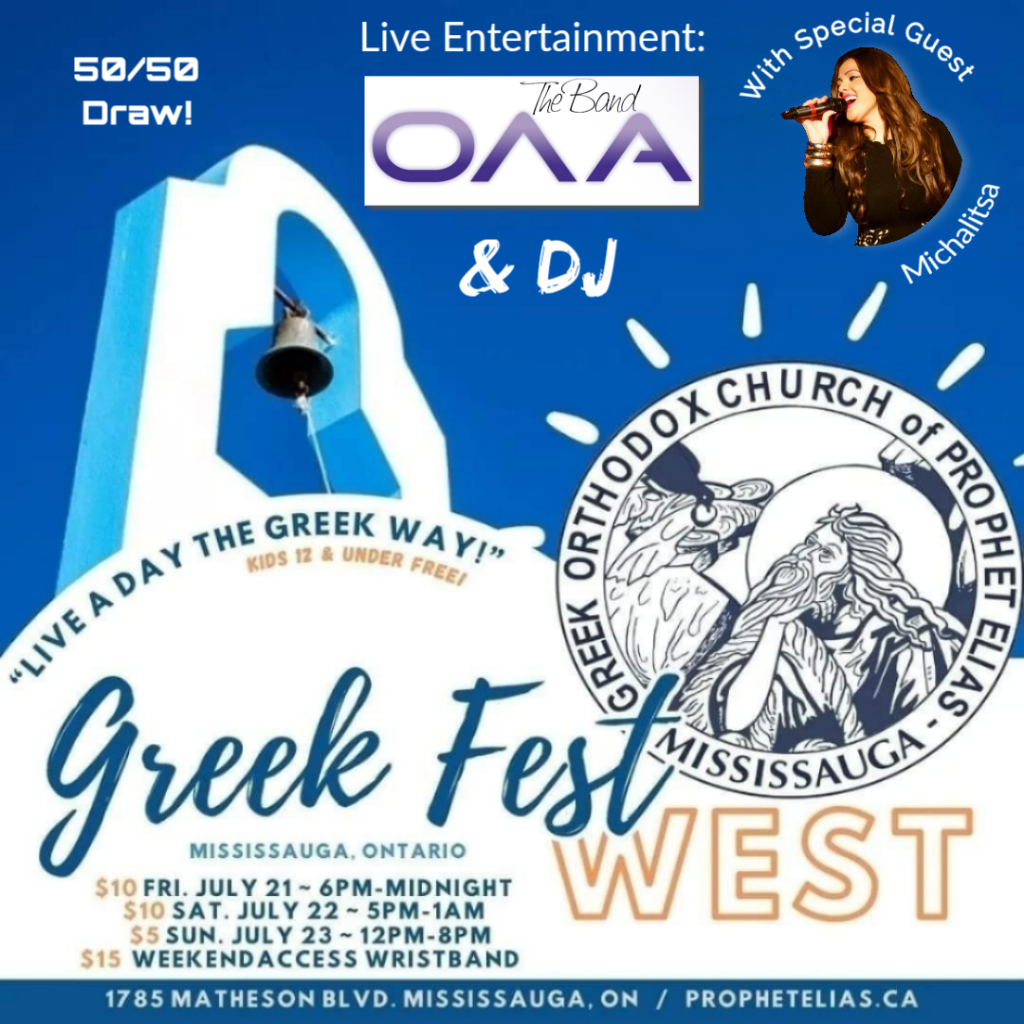 OLA BAND PERFORMED AT THE GREEK COMMUNITY OF TORONTO DANCE SAT OCT 29, 2022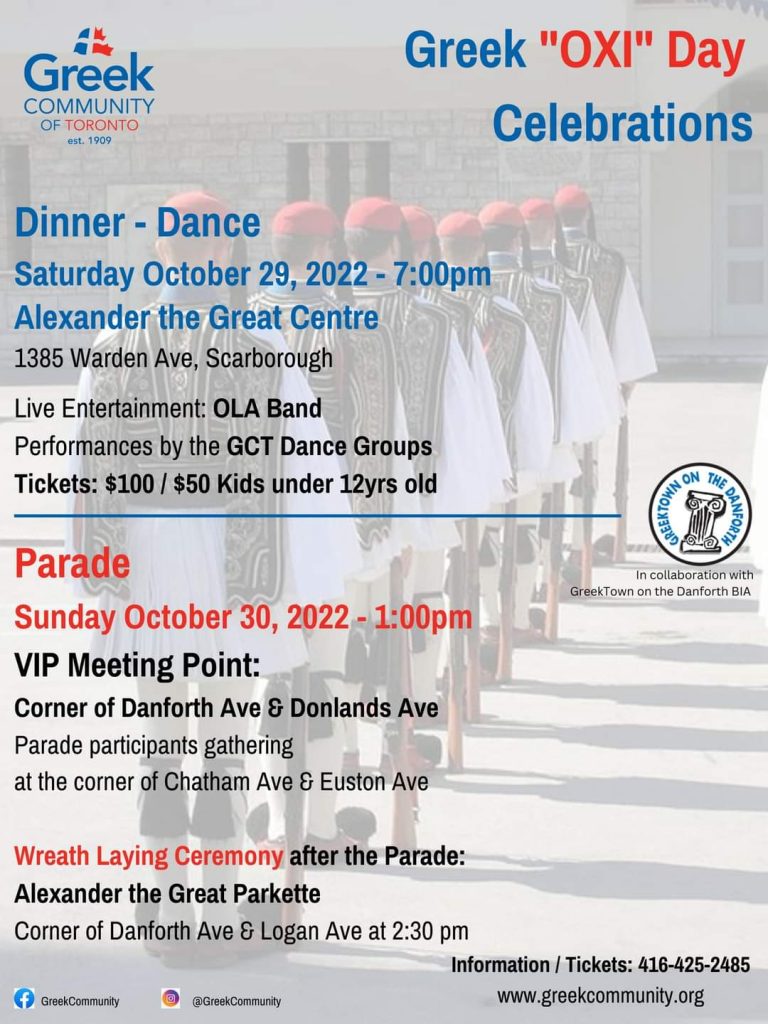 OLA BAND PERFORMED AT ST JOHN'S FESTIVAL SUN JULY 10, 2022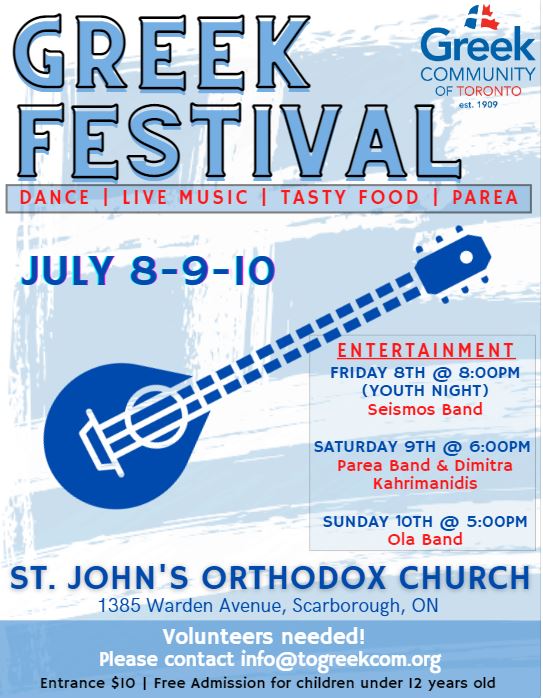 OLA BAND PERFORMED AT PROPHET ELIAS FESTIVAL FRI JULY 15 AND SAT JULY 16, 2022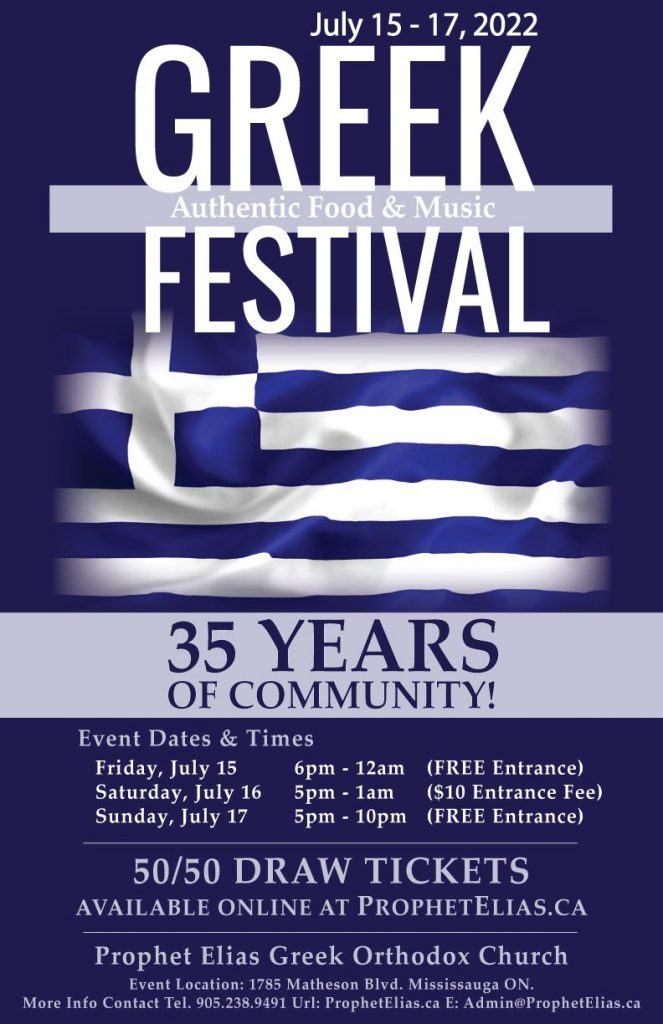 OLA BAND Performed at Prophet Elias Festival July 19-21, 2019
OLA BAND PERFORMED AT PROPHET ELIAS FEST ALL 3 DAYS- FRI 19, SAT 20 & SUN 21, 2019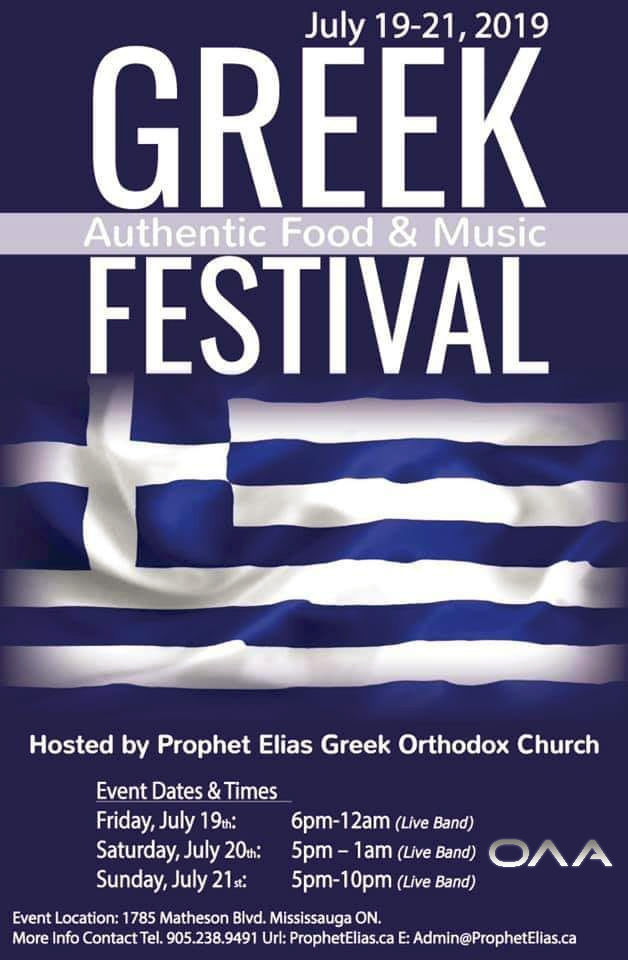 OLA BAND PERFORMED AT CARABRAM FESTIVAL – FRI JULY 12, 2019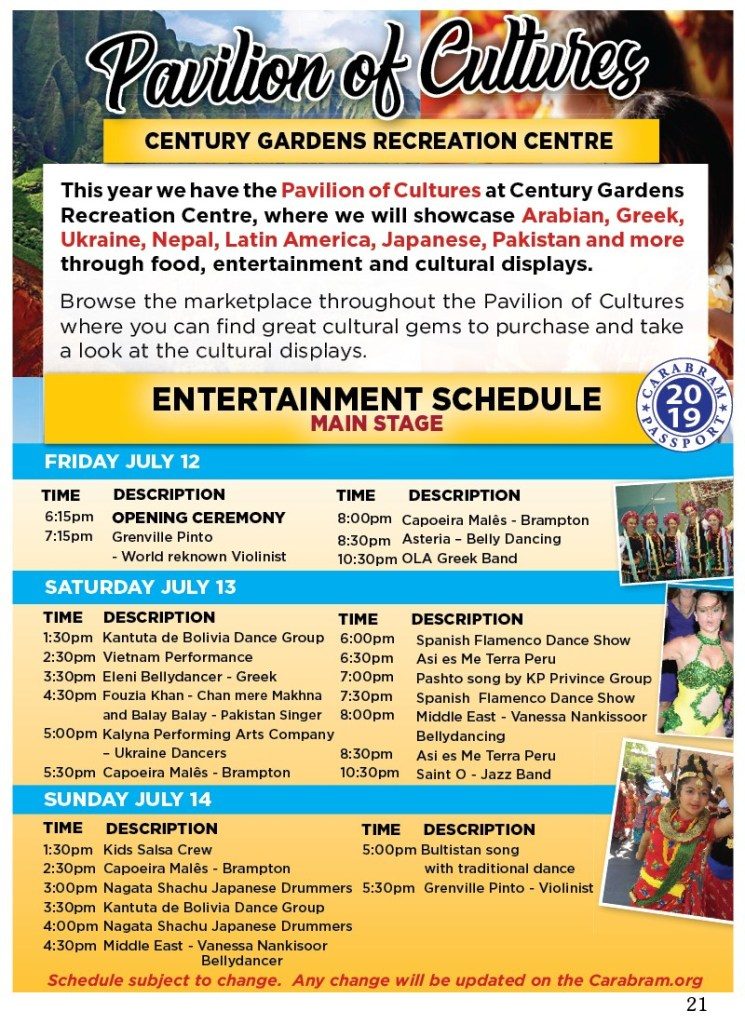 OLA BAND PERFORMED ON NEW YEARS EVE IN LONDON ONT – MON DEC 31, 2018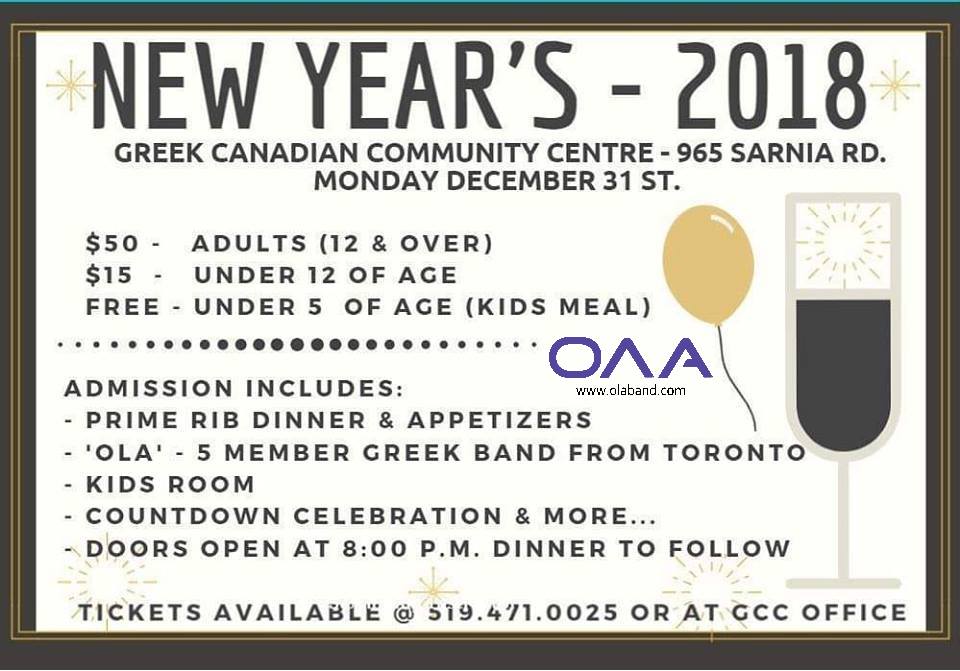 OLA BAND PERFORMED AT THE GREEK COMMUNITY OF KINGSTON – SAT OCT 27, 2018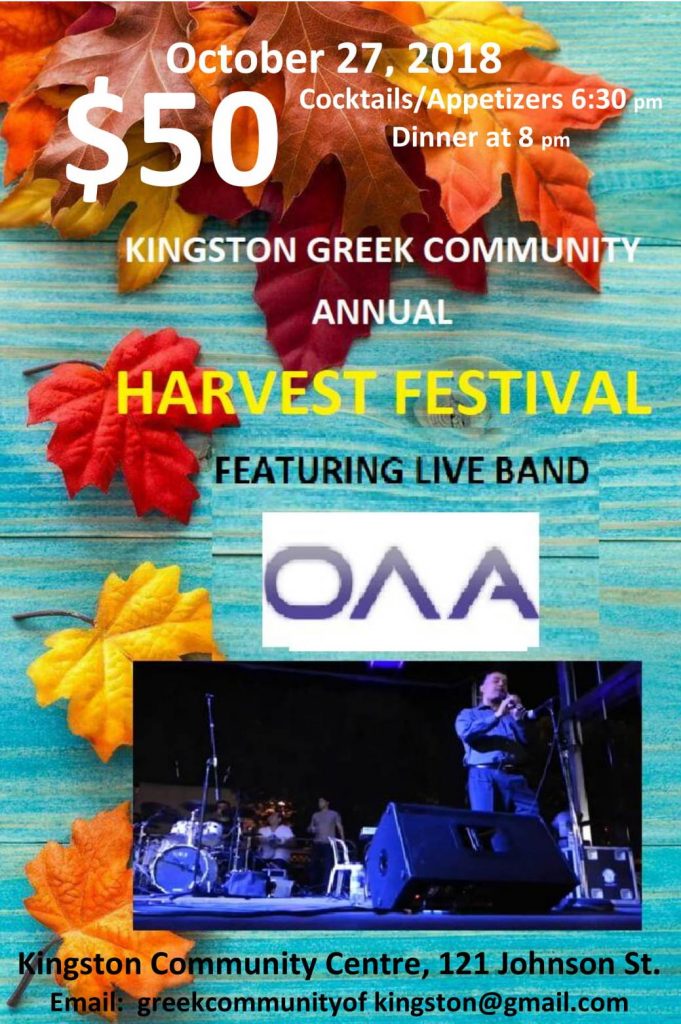 OLA BAND PERFORMED AT PROPHET ELIAS FESTIVAL – FRI JULY 20 & SAT JULY 21, 2018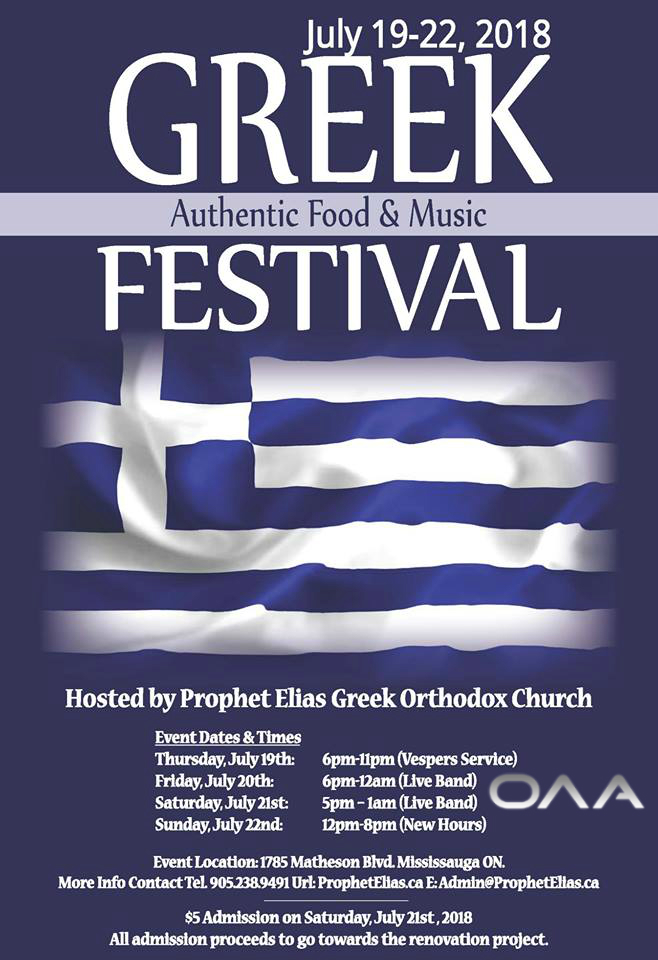 OLA BAND PERFORMED AT CARABRAM FESTIVAL – SAT JULY 14, 2018 AT 8:27PM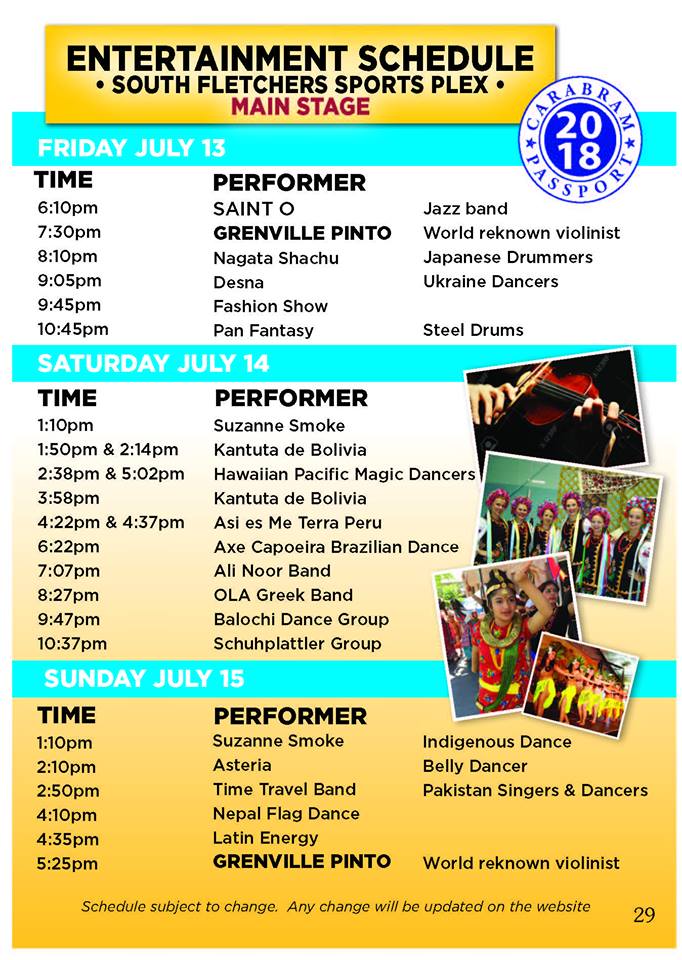 OLA BAND PERFORMED AT PROPHET ELIAS BOUZOUKI NIGHT- FRI JUNE 15, 2018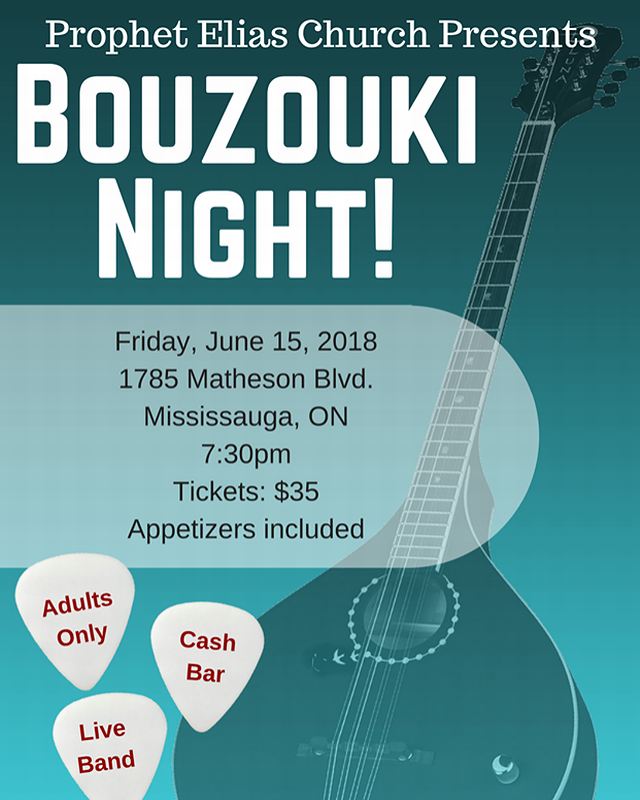 OLA BAND PERFORMED AT THE GREEK COMMUNITY DANCE ON FRI OCT 27, 2017
CLICK HERE:
https://www.greekcommunity.org/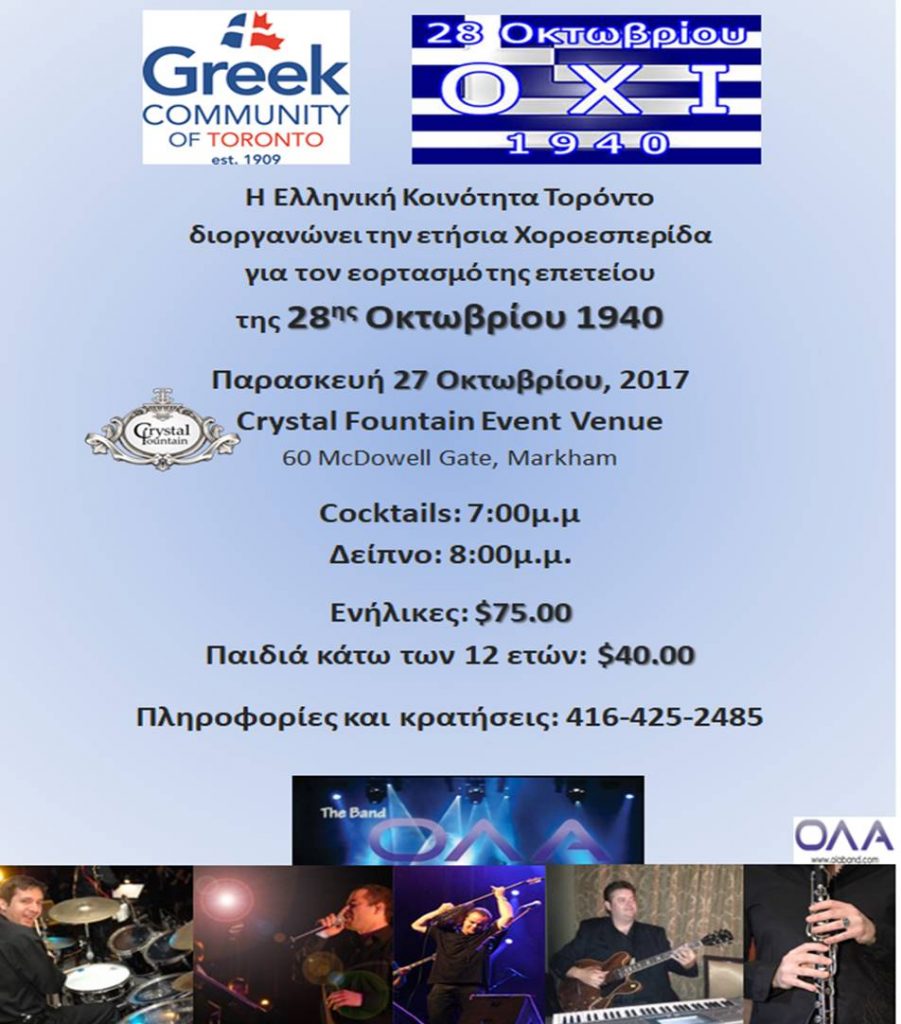 OLA BAND PERFORMED AT CANADA'S WONDERLAND TASTE OF GREECE FESTIVAL 2017 SATURDAY AUG 19 and SUNDAY AUG 20
CLICK HERE:
https://www.canadaswonderland.com/play/events/taste-of-greece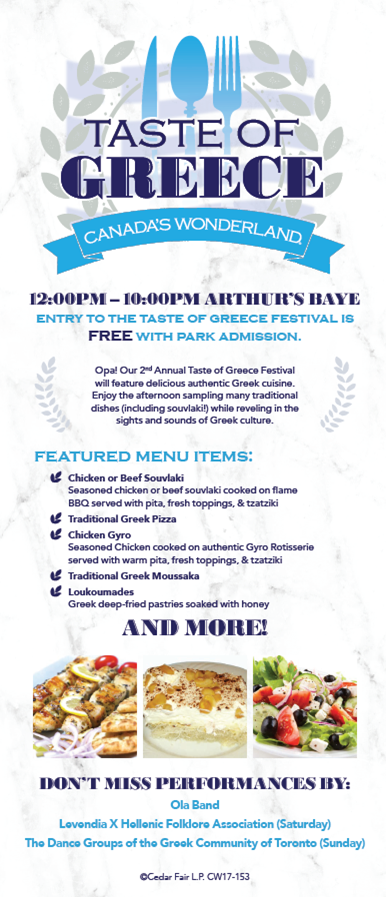 OLA BAND PERFORMED AT PROPHET ELIAS FESTIVAL WITH MATTHAIOS GIANNOULIS 2017
OLA BAND PERFORMED AT PROPHET ELIAS FESTIVAL WITH MATTHAIOS GIANNOULIS 2017
CLICK HERE:
http://www.prophetelias.ca/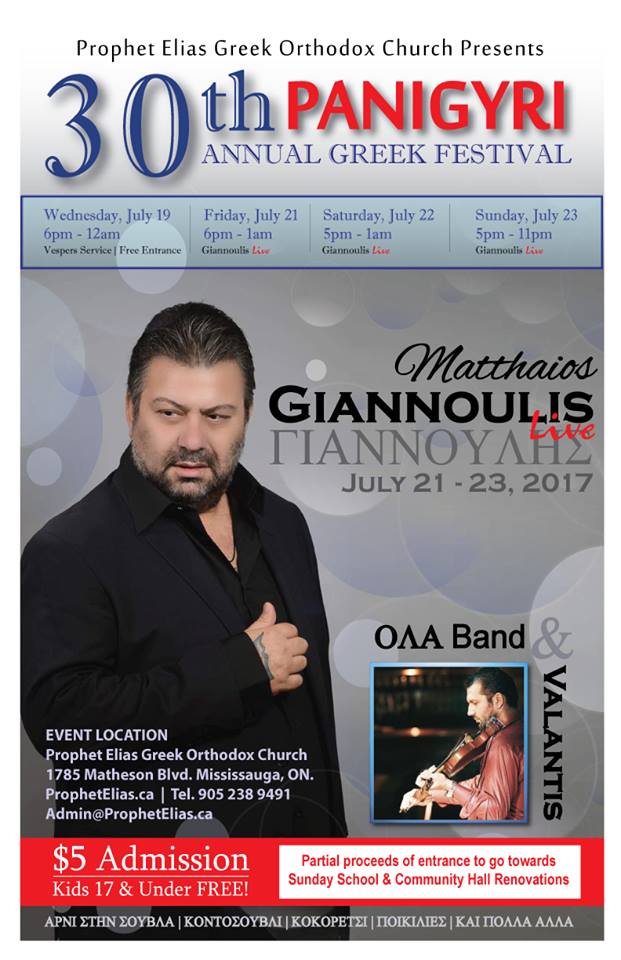 OLA BAND PERFORMED ON NEW YEARS EVE 2017 IN KITCHENER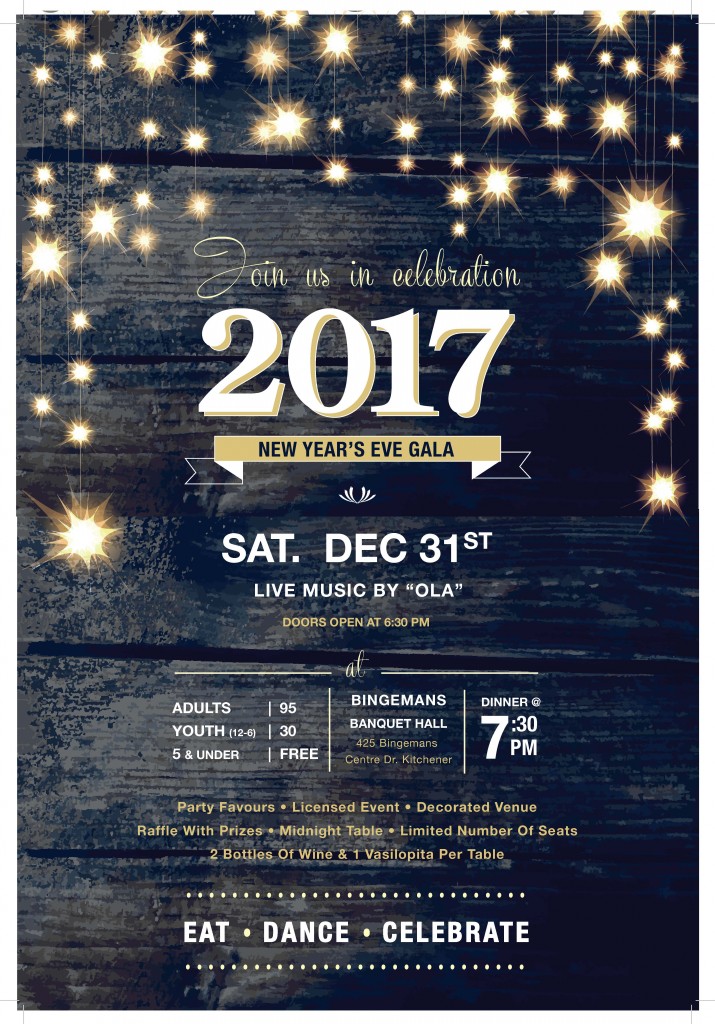 OLA BAND PERFORMED AT CANADA'S WONDERLAND TASTE OF GREECE FESTIVAL 2016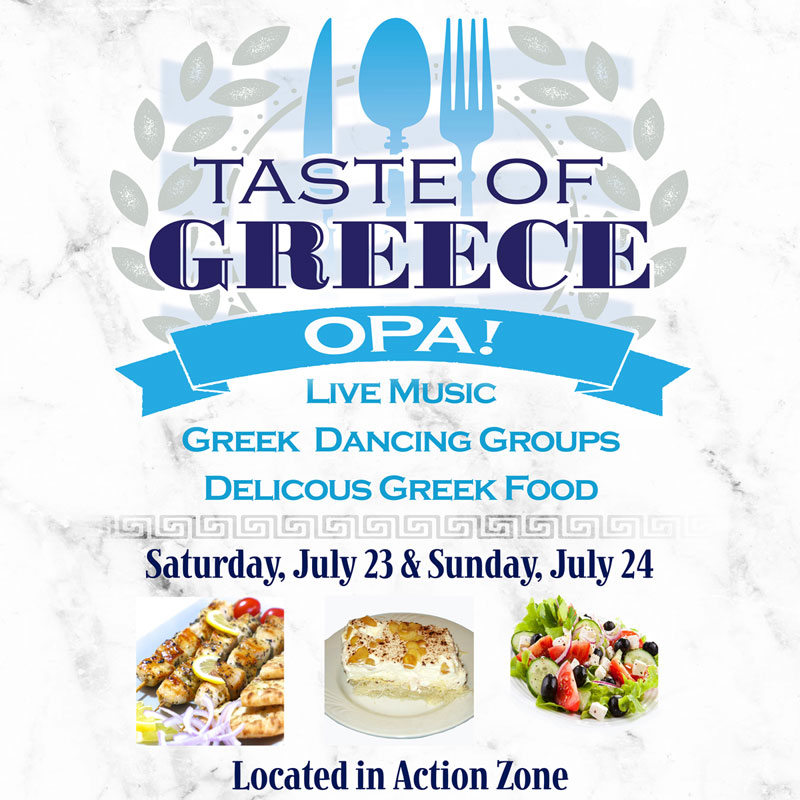 ******* OLA BAND PERFORMED AT PROPHET ELIAS FESTIVAL JULY 16 & JULY 17 2016 *******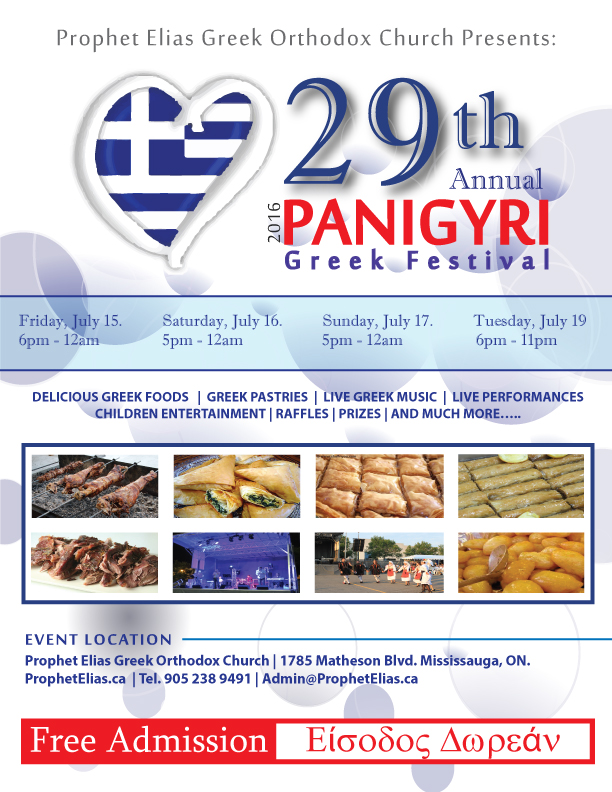 ******* OLA BAND PERFORMED AT PROPHET ELIAS FESTIVAL 2015 *******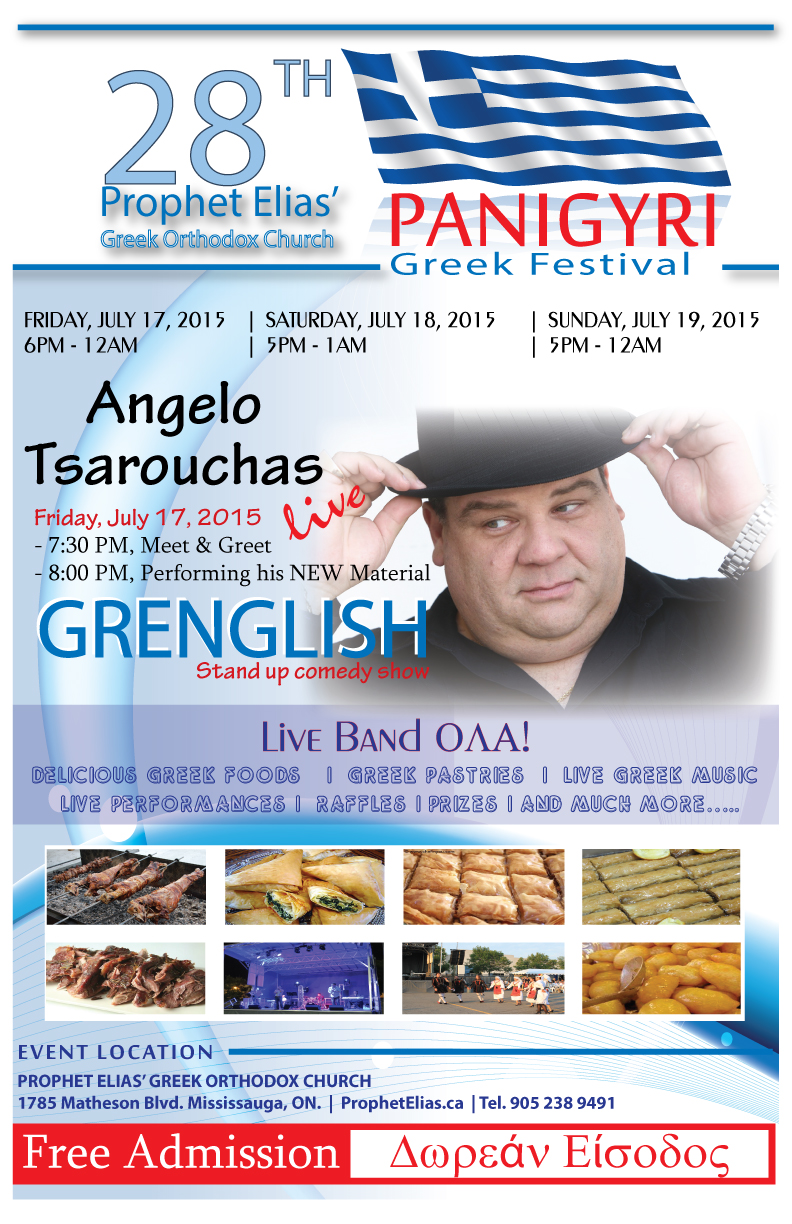 ******* OLA BAND PERFORMED AT THE HELLENIC HOME 16th ANNUAL GALA *******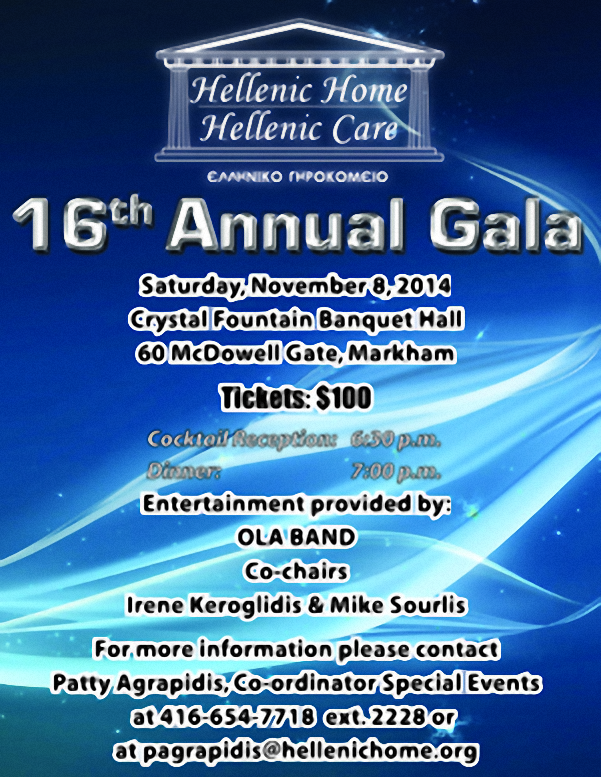 ******* OLA BAND PERFORMED LIVE WITH EFI THODI AT PROPHET ELIAS FESTIVAL 2014 *******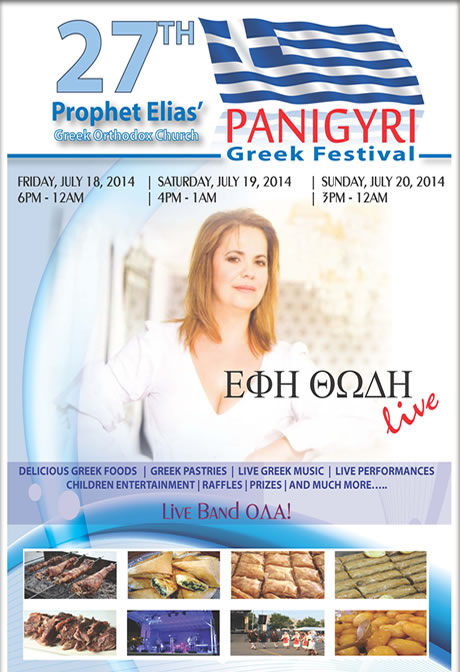 ************* OLA BAND PERFORMED AT PROPHET ELIAS FESTIVAL 2013 **************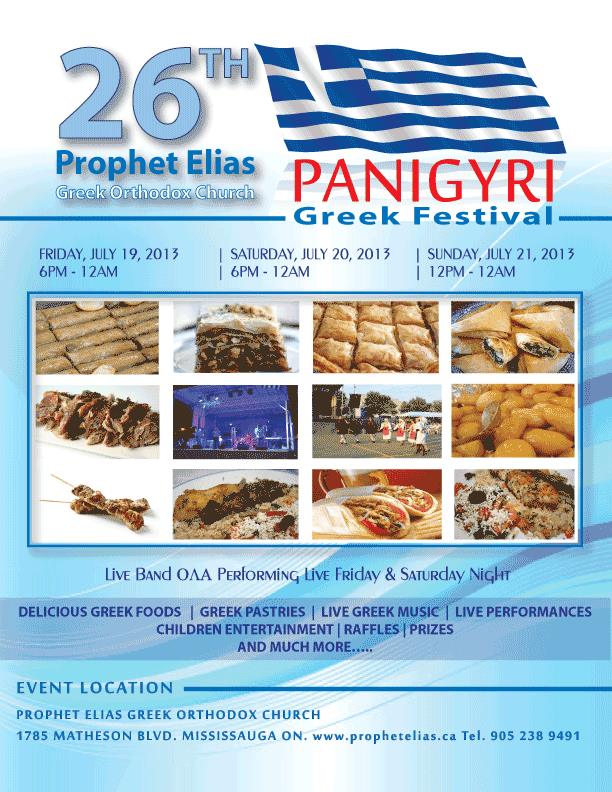 *************** OLA BAND PERFORMED AT PROPHET ELIAS 25th GALA ***************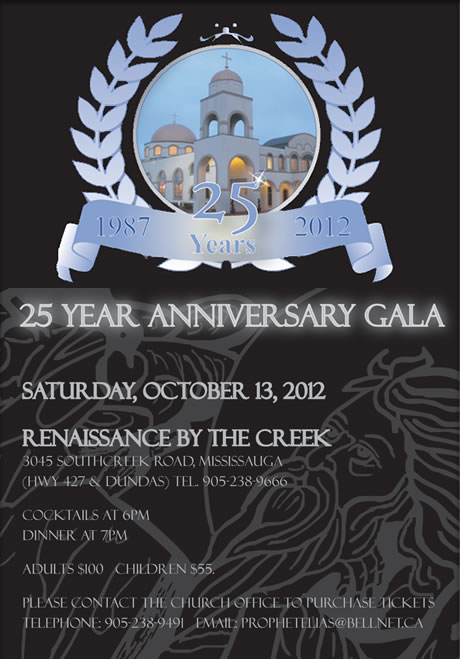 *************** OLA BAND PERFORMED AT PROPHET ELIAS FESTIVAL ***************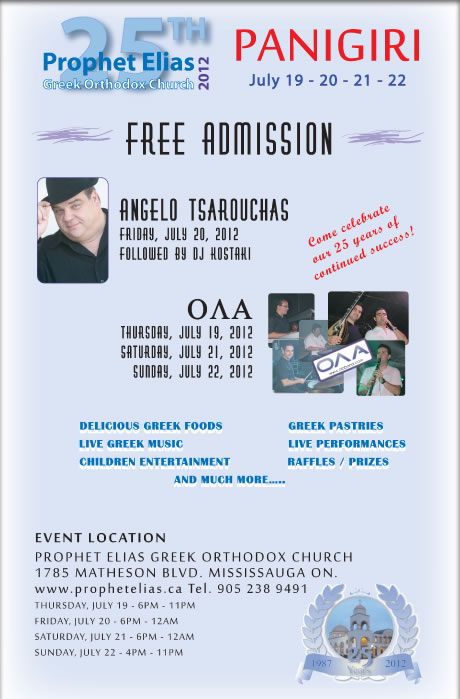 ******* Ola Band performed Greek music at Toronto Saint Nicholas Greek Orthodox Church *******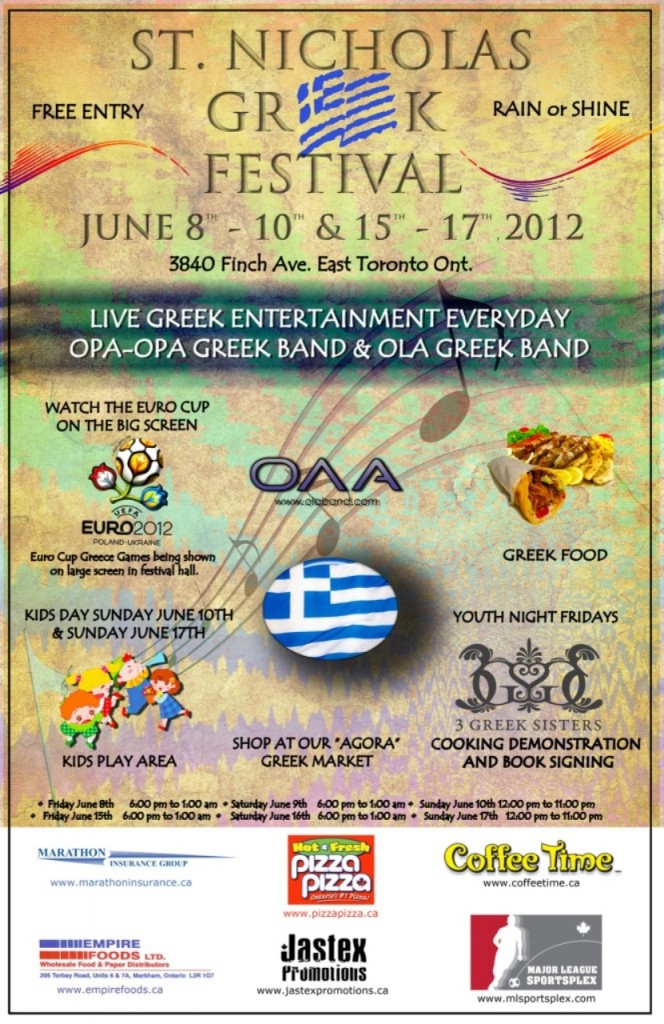 ************ Ola Band performed for Signature Productions Launch Party ************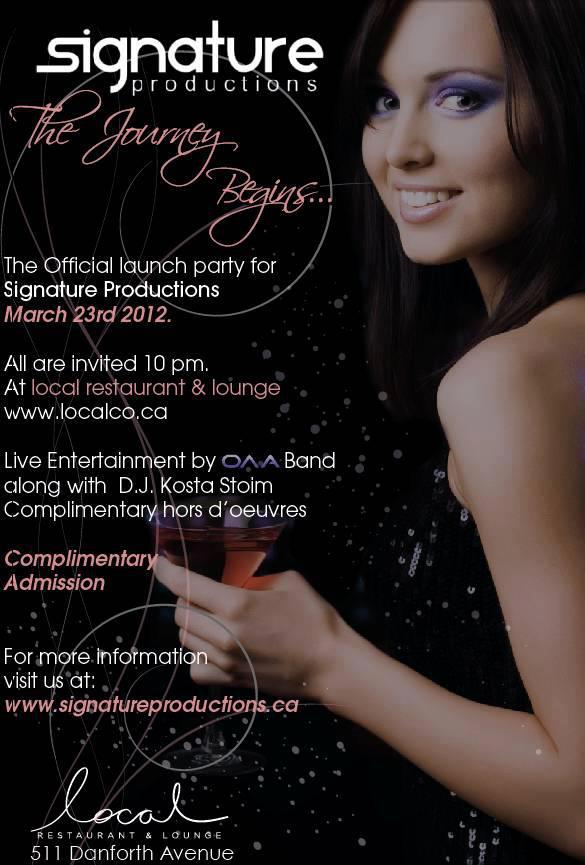 ************ Ola Band performed Greek music for Levendia's Gala ************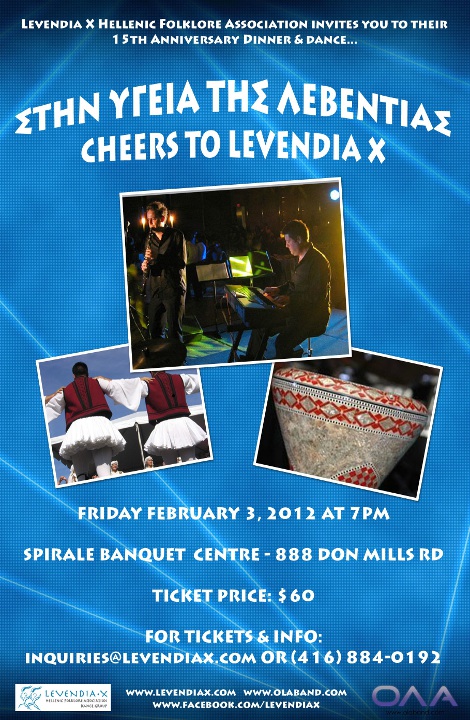 ************ Ola Band performed Greek music at Prophet Elias Festival ************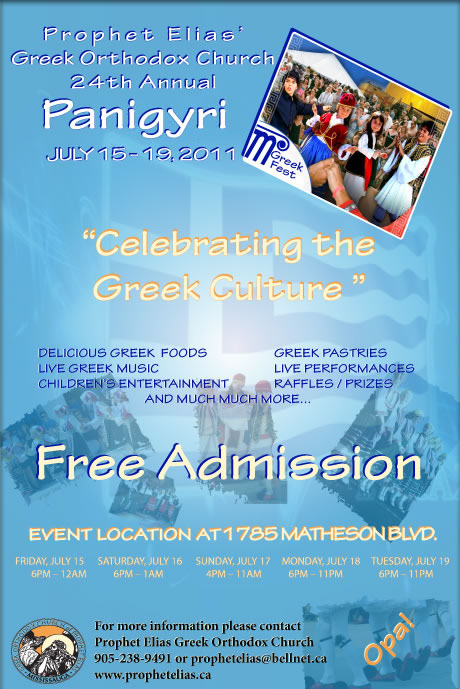 ****** Ola Band performed Greek music at the Odyssey Fundraising Gala ******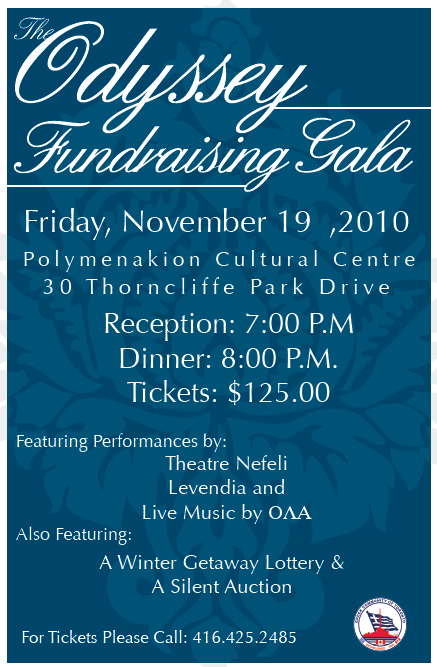 ****** Ola Band performed Greek music in toronto at Peridot Resto Lounge ******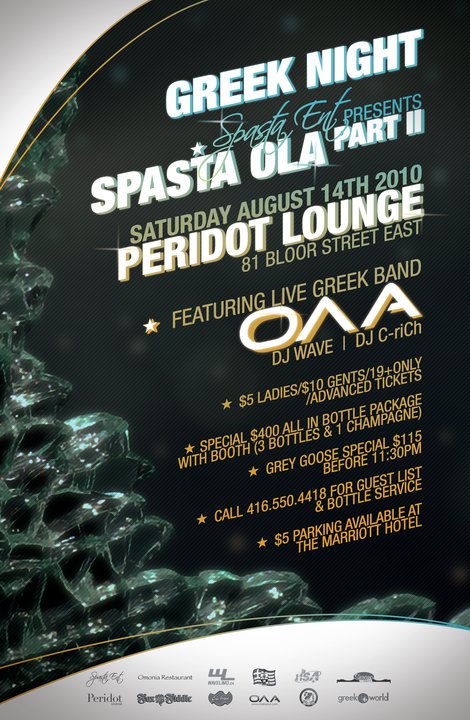 ***** Ola Band performed at Peridot Resto Lounge *****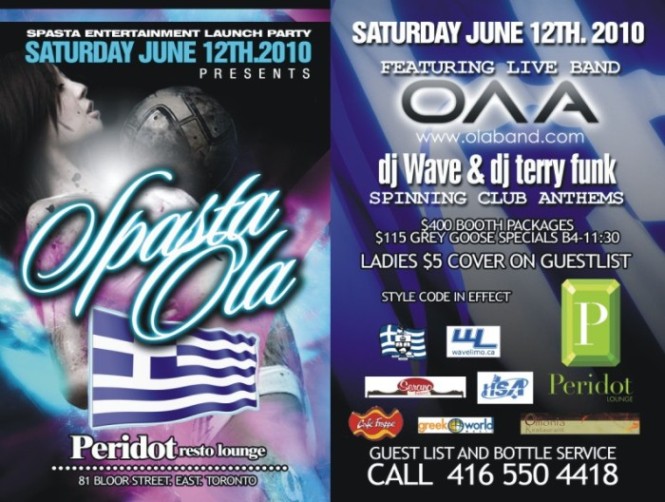 ****** Ola Band performed Greek music in toronto at Carassauga ******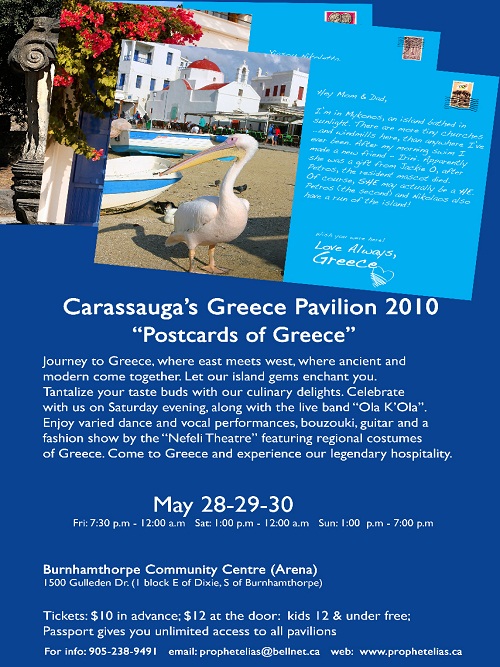 The Greek Community of Toronto New Year's Eve Dance: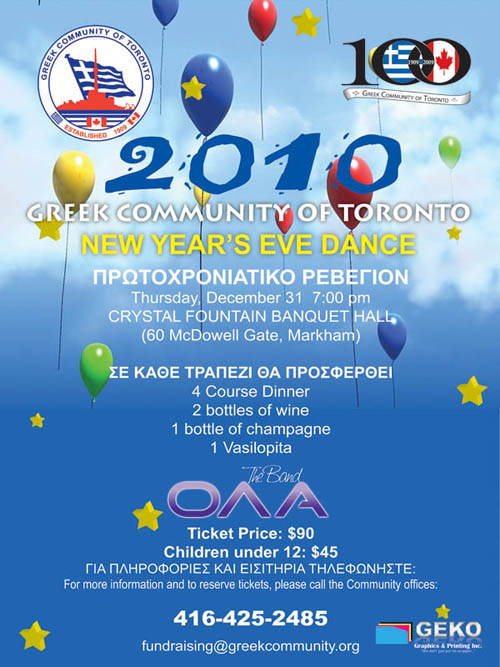 The Greek Community of Toronto Centennial Gala: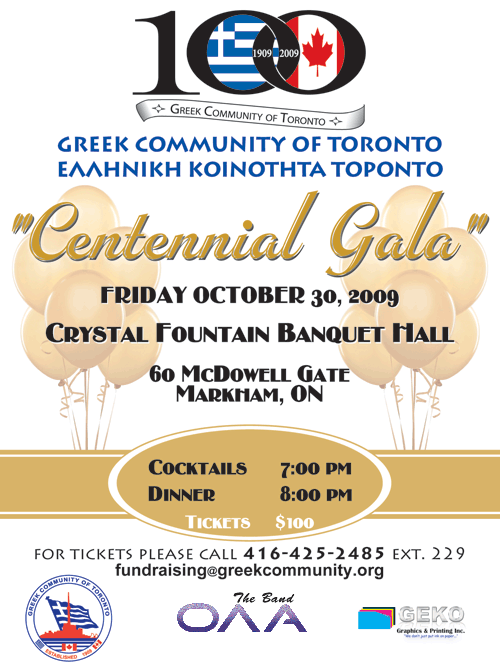 Sotiris Restaurant:
Click here: www.sotiris-restaurant.com