Band Bio
Theo Tzavidas: Vocals
There is a lot that can be said about Theo. His passion for music goes beyond what words can explain and can only be understood once you get to know him. But what is definitely certain about Theo is his love for Greek music. Theo, born in Toronto, Ontario on October 21, 1981, started to play the drums at the age of 12 just aft moving up north to a town called, Bracebridge. He began playing professionally at the age of 14 with various jazz ensembles and rock groups around the district of Muskoka.
Theo was highly involved with his school's music programs and had the delightful opportunity to compete in Music Fest Canada with different jazz groups and concert bands during his High School years.While he established himself as a rock and jazz drummer/percussionist, Theo continued to sing lead and backup vocals with his bands. At the age of 17, he involved himself with musical production and musical engineering and began recording songs with his groups. Theo moved back to Toronto at the age of 20 to attend university. While he was not sure where his music career would take him, he was well aware of Toronto's diverse music culture. After meeting and greeting several musicians in Toronto, Theo finally got the opportunity to meet some Greek musicians and started to play the music he always loved listening to – Greek. Up until this point, Theo has been very fortunate to play alongside various professionals from North America and Greece and would like to thank all of those who have made a difference in his life. Theo is currently a proud member of the group OLA and is hoping to utilize his experience to help them reach new heights.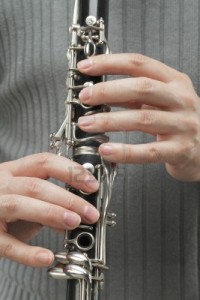 Ola Band will be unveiling a NEW Clarinet player soon! Stay tuned !!!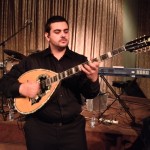 Dimitrios Bogris: Bouzouki
Dimitri is the youngest member of OLA and with over 15 years of playing experience, he works hard to please the listening ears and dancing feet. During the last few years, he has been growing into his role as one of Toronto's most promising Bouzouki players to lead the next generation of Greek musicians in the music scene today. His musical journey started at the age of 12 and through private lessons, he was able to apply much of the basic rudimentary theory of music onto the Bouzouki and develop a strong technique. After only 2 years of study, he joined a major theatrical group in Toronto, with his mentor and teacher, for a long term project. Through this interaction with professional musicians and working with various instruments, he honed in on skills many musicians don't get a chance to develop until a unique opportunity presents itself. Suddenly, all of time spent indoors studying theory and practicing was making a lot more sense. After some very successful shows, Dimitri continued lessons with a vibrant new attitude towards music. It wasn't until a few years later, after many restaurant and social club gigs and a very important introduction through a fellow musician friend, that he met with the core members of OLA Band. A long list of material was handed to him and he began to learn it. From that day on and for the next 3 years, he toured with the band to every event only playing a fraction of the night so that he could get a feel for the stage, the sounds and the atmosphere. Before the end of that phase, the need for a full-time Bouzouki player had grown and eventually Dimitri was asked to take point and was "thrown into the fire" as they say. This is where he caught his first break. Through the stress and positive feedback, Dimitri was playing more and more gigs with the band. It got to the point where a filler was not needed and the rest is history. Since becoming a member of the band in late 2010 / early 2011, Dimitri continues to work in the music industry as a Bouzouki teacher. He owns and operates the Dimitrios Bogris Bouzouki School which is the first all-Bouzouki School in Toronto to be an out-call only service. Although he is our lead Bouzouki, it is likely that you will see him playing with many other musicians in Toronto and he may just be at an event you are soon to attend.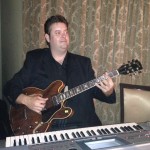 Kostas Liakakos: Guitar / Bass Keyboards
Kostas Liakakos began playing music at the age of 8 years old when his father and brother decided that the instruments of choice were the bouzouki and guitar. Kosta would sit down with the bouzouki in hand every day after school and tried to understand the difference between scales his brother was teaching him. At the age of 12, Kosta decided to switch to a more formidable and mainstream instrument – the guitar. At that time, he took approximately a year's worth of guitar lessons from his father to get acclimated with the appropriate fingering positions. At the age of 14, Kosta began playing bouzouki and guitar with his father and brothers Greek band "The Hellenic Stars" that was located in Tarpon Springs, Florida area.
At the age of 20, Kosta left the band to expand his musical horizons. He played at numerous Greek night clubs all over the United States. In doing so, Kosta became recognized by many talented singers and musicians that are still currently within the US and Greece professional bouzoukia scene. Kosta played with these musicians around the US where he enhanced his style of playing and truly grasped the concept of Greek music. For those who have played with Kosta, they recognize his ability as a musician. With the limited amount of talented Greek musicians in the US and Greece, this attribute allows Kosta to enhance any band he plays with, as he has done to date – over 20 years playing professionally. Throughout his Greek musical playing career Kosta has played with many musicians and singers that are renown within the United States and in Greece. Singer: Sakelariou, Vlahaki, Dimitriou, Kondolazos, Kritikos, Peraki, Pergaki, Vlaxodimo, Sefetis, Konstandinou. Musicians: Rotas – Bouzouki, Stabourlos – Bouzouki, Soffos – Bouzouki, Dimitriou – Bouzouki, Karadinis – Bouzouki, Lefteris Zervas – Violin, Elias Soukas – Violin, Aristopoulos – Klarino, Kosta Soukas – Guitar, Kostopoulos – Keyboards and many many more musicians and singers. Kosta is very happy the way his music career has been and is very excited to be playing Greek music with his brother once again after all these years.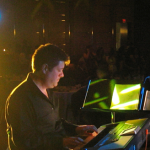 Louis Liakakos: Keyboards
Louis was born in Sparta, Greece and immigrated to Canada at a very young age. He arrived at Toronto International airport with a bouzouki in hand and already singing and playing Greek popular songs from that time. Music is very much in Louis' bloodlines stemming back to his Grandfather, Uncle, Father and brother. His mother and father bought him his first Bontempi organ at age 8 and that got Louis interested in playing music. On his 12th birthday his Parents bought him a Farfisa organ as a birthday present and that inspired Louis to take music seriously.
Louis attended La Scala music school where he studied music. He took piano lessons for a couple of years while still playing Greek music with his dad. Taking lessons from his father and different musicians, who played with his dad, Louis got a well-rounded musical education. Louis has played at different nightclubs, Greek nights, festivals, dances and weddings in the US and Canada over the last 30 years. He has also played with famous Greek musicians and singers in North America. At the age of 41 Louis has joined to play with his brother and a very dynamic group of musicians (OLA band) and looks forward to expanding his musical career.
Fotis Michalarias: Drums
Fotis Michalarias, born in Toronto, Ontario, Canada. A determined youngster who first approached a drum set at the age of 6 for his dads' Greek band which was the start of his musical career. His dad, also, a talented violinist remembers that particular debut, and was completely taken aback. Today, Fotis has developed an unprecedented mind set that attracts him to traditional and various ethnic musical sounds.
Fotis began his musical training with master teacher Dan Bodanis, and thereafter, flourished him to a professional career. Fotis opened his musical ear, as they say, and developed his skills that evolved in all areas of musical forms, such as learning traditional Jazz, Latin, R&B, Rock, and Fusion. Subsequently, Fotis also emerged in the multicultural community that brought forth a new and exciting moment in his career. An exceptional all – around musician, now had the tools to explore his talents amongst his peers. Fotis has performed with various artists, which include; Tommy Bodanis Orchestra, The Linda Cara Band featuring Tony Padalino from the Mike Bullard Show and Canadian Idol, Terry Shields (Elvis impersonator) and many more. On the ethnic side, Fotis has performed with internationally acclaimed Saz artist, Turkish born, Kazim. In addition, Fotis has extended his drumming ability to the sounds of international artist, Kurdish born, singer Foad Naraghi, from the band Avesta and a phenomenal bouzouki artist from Greece, George Psihogios. Fotis also enjoys performing with his Greek band all across Canada called, OLA. Finally, a musician with no borders who has developed his own rewarding style, which many today see as a positive role model in extending his tuneful capability to other musical forms, which Fotis still conveys his message to all, " no borders.